The American Institute of Ultrasound in Medicine (AIUM) was officially established as a multidisciplinary organization in 1952 when the use of ultrasound for medical diagnosis was in its infancy. Medical pioneers recognized the potential of this fast-growing imaging modality and agreed on the need to advance the art and science of ultrasound in medicine and research.
Over the past decades, the AIUM has achieved these goals through educational, scientific, and professional activities. The success, respect, and credibility that the AIUM has attained are based on the involvement of all ultrasound professionals, including physicians, sonographers, scientists, engineers, other healthcare providers, and manufacturers of ultrasound equipment. This unique combination of specialists ensures that recommended policies, practice standards, safety procedures, and performance guidelines receive the widest evaluation possible. The AIUM's emphasis is on making available to members the most up-to-date and accurate information and skill training so they can make the best use of this imaging modality while ensuring the safety of the patients who depend on them.
The AIUM has established committees to address the needs of the organization and the educational needs of the profession. Some of these committees are Annual Convention, Bioeffects, Clinical Standards, Constitution, Continuing Medical Education, Educational Resource, Finance, Membership, Patient Resource, Regional Courses, and Technical Standards. Subcommittees and ad hoc committees are created as needed.
The AIUM has been a member of WFUMB since WFUMB's inception in the late 1960s.
Availability of Ultrasound in America:
Ultrasound is widely available, but undervalued and underutilized. The availability of mentors in less traditional specialties (outside of OB/GYN or Radiology) is a challenge for those interested in improving their skills.
The availability of a wide variety of expertise in ultrasound offers an opportunity to leverage this expertise and local facilities described later as a means for regional training of persons who can then serve as trainers themselves in underserved locations.
COE DIRECTOR:

Levon N. Nazarian, MD –  View C.V. Here
AIUM President-Elect
Annual Convention Committee Chair
Community of Practice Council Chair
American Institute of Ultrasound in Medicine
On-Site Education Center
Laurel, Maryland 20707, USA
•  Easy access from 3 Major Airports
•  30 minutes from Baltimore-Washington International Airport (BWI)
•  45 minutes from Ronald Reagan Washington National Airport (DCA)
•  45 minutes from Dulles International Airport (IAD)
•  Hilton DoubleTree Hotel on same street (.7 miles)
•  Variety of local area restaurants

Floor space is 558m2 with 16 segmented training bays and a room capacity of ~70 for hands-on activities and 150 for didactic sessions.
The AIUM currently has 3 GE machines on consignment. The Learning Center has 16 training bays and a variety of equipment from various manufacturers is obtained for each course based on the course's needs.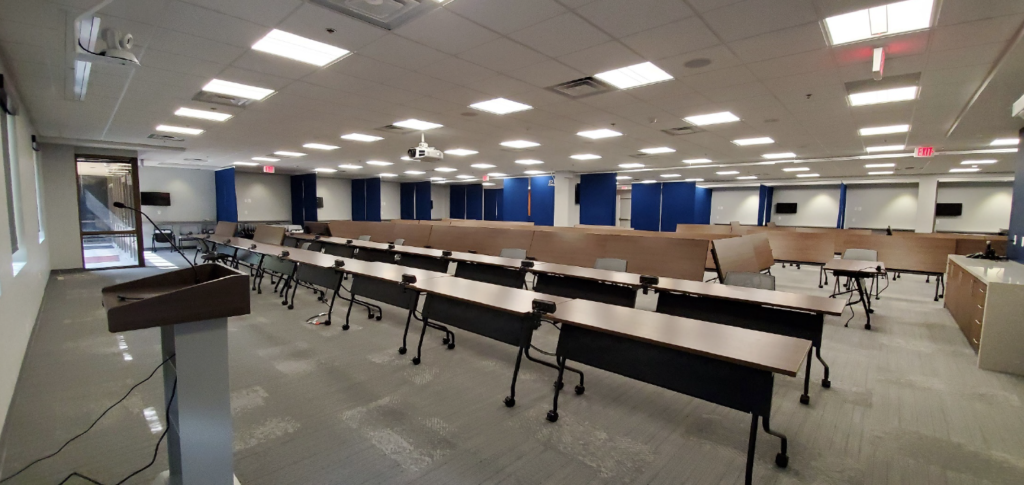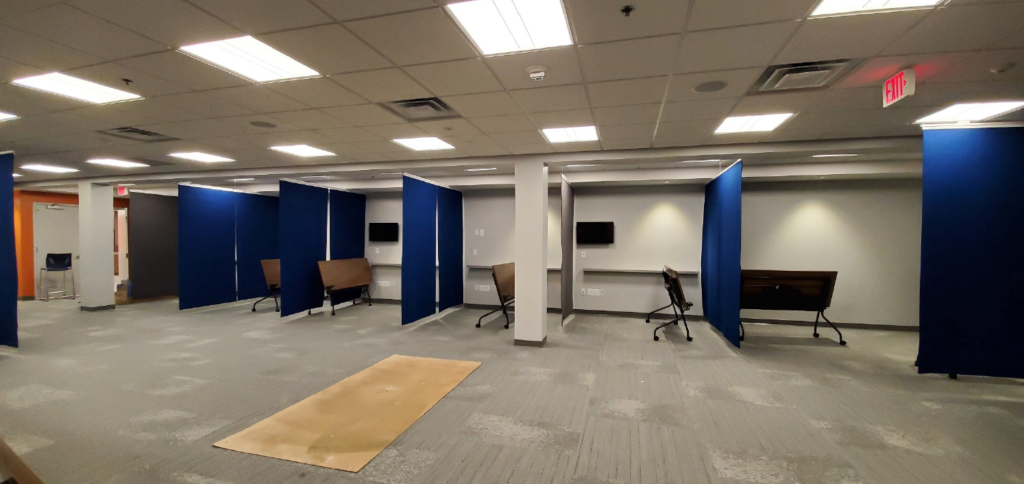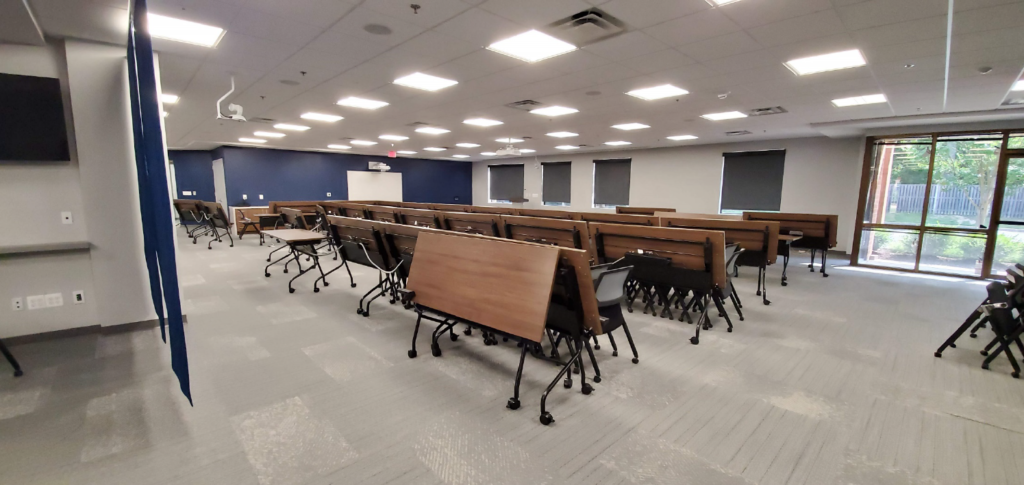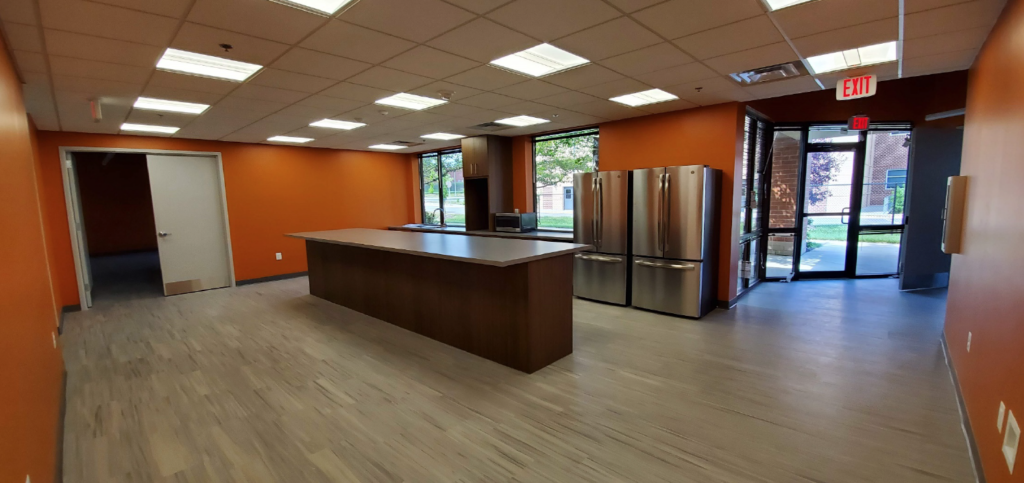 The AIUM's in-house CME programs will provide didactic and hands-on training in a state-of-the art environment, with robust remote and live streaming capabilities in order to reach audiences that may not be able to participate in person.

The facility will allow for the teaching of a myriad of topics covering many aspects of diagnostic medical ultrasound.

The content of each CME activity is developed and refined on an ongoing basis to address specific topics in ultrasound, including basic science, instrumentation, safety, professional issues, as well as current and emerging clinical applications in ultrasound. The AIUM is dedicated to providing ultrasound professionals current, accurate, and quality education to improve interpretation and increase accuracy in the diagnosis and treatment of medical conditions through the use of ultrasound.

In addition, the AIUM supplements in-house activities with additional offerings that include but are not limited to a convention, regional postgraduate courses, hands-on learning labs, the Journal of Ultrasound in Medicine self-assessment activities, manuscript reviews, and one-time programs such as videos and webinars. The activities are high quality, unbiased, current, and learner driven to provide flexibility and accommodate the learning preferences of our target audience.