The mission of WFUMB is to bring sustainable ultrasound programs to the underserved areas of the world to improve global healthcare through collaboration, communication and education.​
'Ultrasound, the best' Case campaign
WFUMB is promoting the best use of ultrasound through 'Ultrasound, the best' campaign. WFUMB members are invited to submit their cases that show and symbolize the excellent role of ultrasound in the diagnosis and management of the patients.
View case examples here >   Case #01  Case #02  Case #03
View submission guidance here >
We look forward to receiving your cases – The submitters of excellent cases selected by WFUMB Executive Bureau will be awarded by invitation to the WFUMB 2010 Congress (May 26-29, Timisoara, Romania) with a waive of registration fee and an invitation to the congress banquet.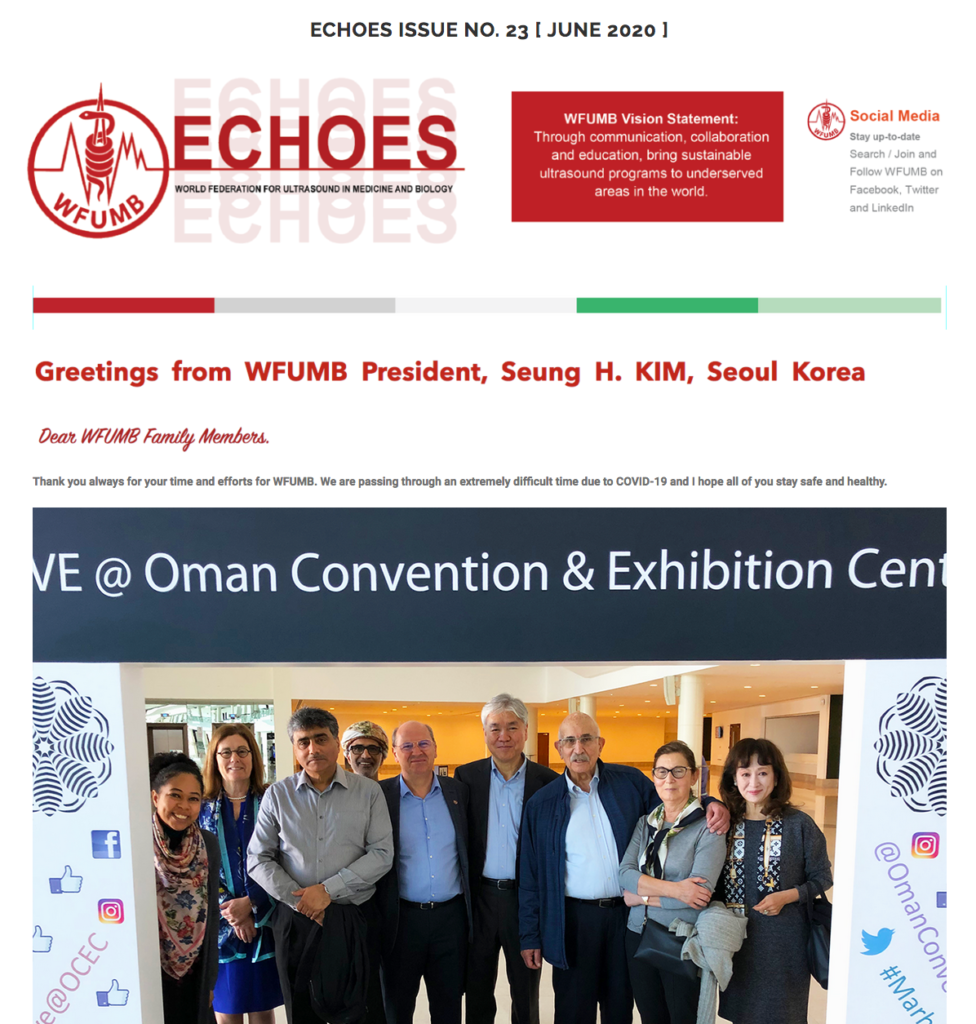 LATEST ECHOES ….
Echoes Issue No. 23 [ June 2020 ]         Click to view >>
Committee Reports
Federations Reports
COE Reports
WFUMB Ultrasound News from the World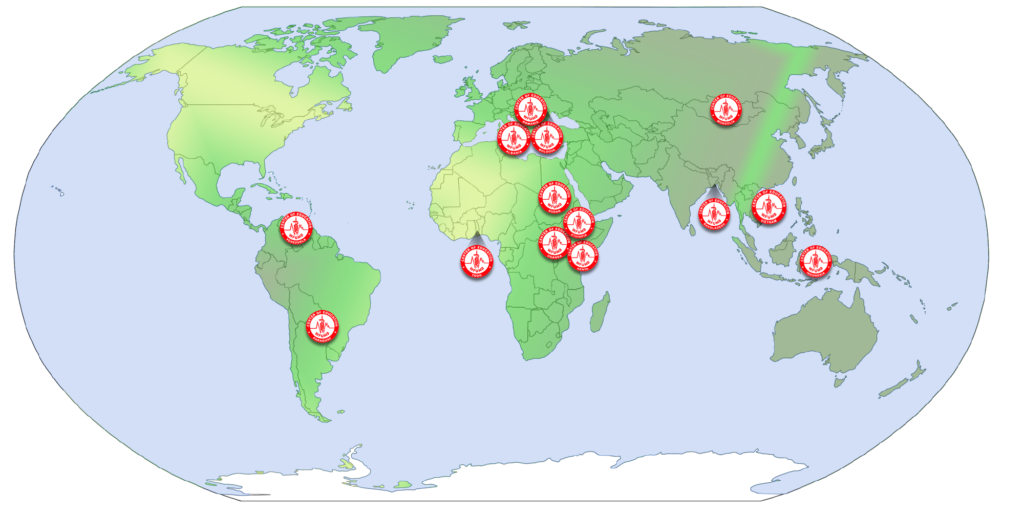 Mission:The WFUMB Centers of Education (COE´s) shall provide education in medical ultrasound in countries where there is a need. They should grant recognition to participants after completion of courses, accumulate ultrasound related reference materials and serve as reference centers for the region, in which they are situated.WFUMB Center of Education (COE) is the ...
Read More
ISUOG Virtual World Congress on Ultrasound in Obstetrics and Gynecology 2020Date: 16-18 October 2020Location: Virtual, onlineDescription: Register today to learn from the top international speakers in obstetrics and gynecology and join us in a dynamic and engaging platform with interactive session halls, breakout rooms, wellbeing zone, industry information exchange, networking areas and so much more ...
Read More